WPC flooring is a new generation of flooring products and an upgraded version of traditional flooring. It not only has the advantages of traditional wooden flooring, but also has advantages that other floors cannot match. Below, I will introduce the characteristics, application and installation of WPC flooring in detail.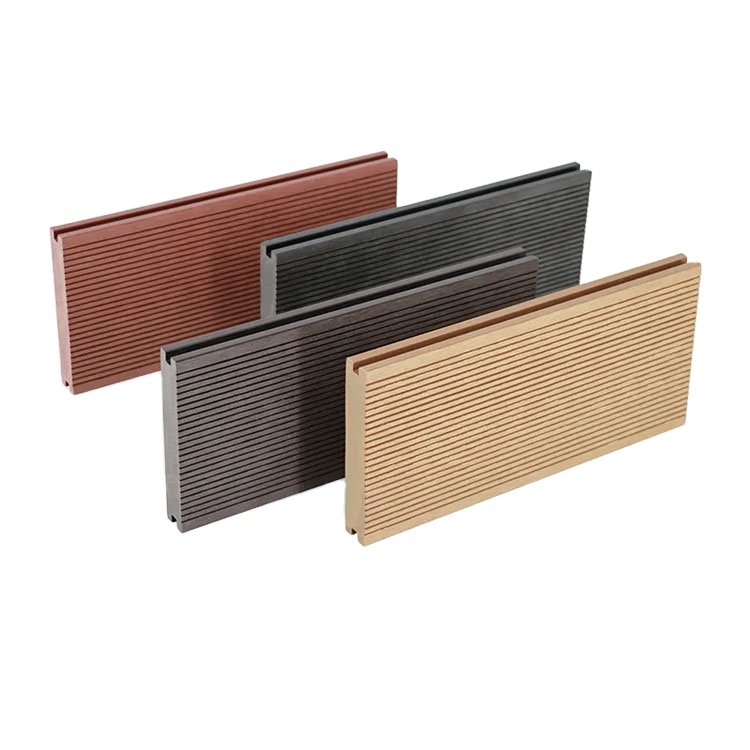 What is WPC Flooring
WPC stands for Wood Plastic Composite. WPC floor is extruded by mixing various fibers (such as wood powder, rice husk, cotton, etc.) and thermoplastic materials (such as PVC, PE, etc.), and has the advantages of wood and plastic, forming a new type of floor material . WPC floor is the abbreviation of Western Polymer Composites.
Features of WPC Floor
1.Environmental protection and health: WPC flooring uses a large number of renewable fibers, such as wood powder, cotton, etc., and is made of environmentally friendly thermoplastic materials without harmful substances, replacing benzene, formaldehyde and other harmful substances in traditional floors.
2.Strong durability: WPC flooring has strong wear resistance and compression resistance, and is not easy to deform or crack.
3.Waterproof and fireproof: WPC floor has good resistance to water, humidity, acid and alkali, corrosion and other factors. It is not easy to burn and has certain flame retardancy.
4.Convenient construction: WPC flooring is easy to install and can greatly reduce construction costs.
5.Simple maintenance: The surface of WPC floor is flat and smooth, and its non-absorbent characteristics make it highly anti-fouling. It is very convenient to use, just wipe it with clean water.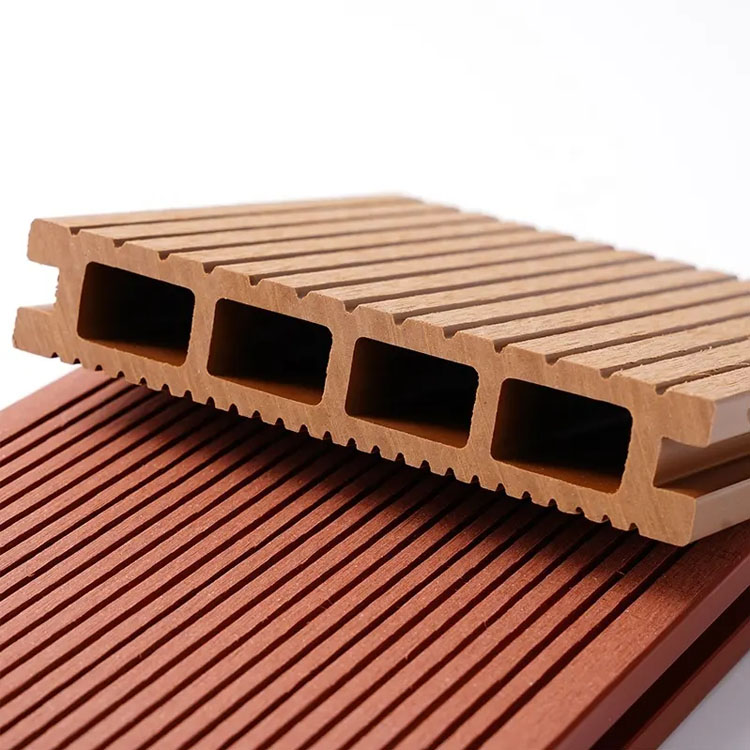 Application of WPC Floor
1.Home decoration: WPC flooring is suitable for floor decoration in family living rooms, bedrooms, restaurants and other places.
2.Commercial decoration: WPC flooring is suitable for ground decoration in public places, commercial places and stadiums.
Installation of WPC Floor
The installation of WPC floor is similar to ordinary floor. Before installation, the ground must be leveled to avoid unevenness. During installation, the floor needs to be completely determined first, then the floor is connected, and finally the assembled floor is compacted. During the installation process, attention should be paid to the direction of the floor and the order of overlapping, and the construction should be carried out in accordance with the requirements of the manual.