Help you choose the most suitable wood plastic flooring.
WPC wood plastic flooring is an environmentally friendly alternative to wood that combines the properties of plastic and wood fibres. More and more people are choosing WPC wood plastic flooring to replace the original wood. Composite materials can be used to make decks, fences or wall panels, fences. Your ideal deck design may include many aspects. Before considering a WPC wood plastic flooring, learn about the advantages of composite decks in this article to help you choose the most appropriate materials.
1. It is Durable.
WPC wood plastic flooring can be used in outdoor environment for a long time, can withstand different climatic conditions, long service life. Durable and resistant to damage, the WPC wood plastic flooring substrate criss-crosses the wood fibers into a network of overlapping combinations that allow the various internal stresses of the wood to adapt between the laminates. Ensure the flatness and stability of wood floor, and retain the beauty of solid wood floor in one. You can not only enjoy the warmth of nature, but also solve the hard maintenance problem of hardwood flooring.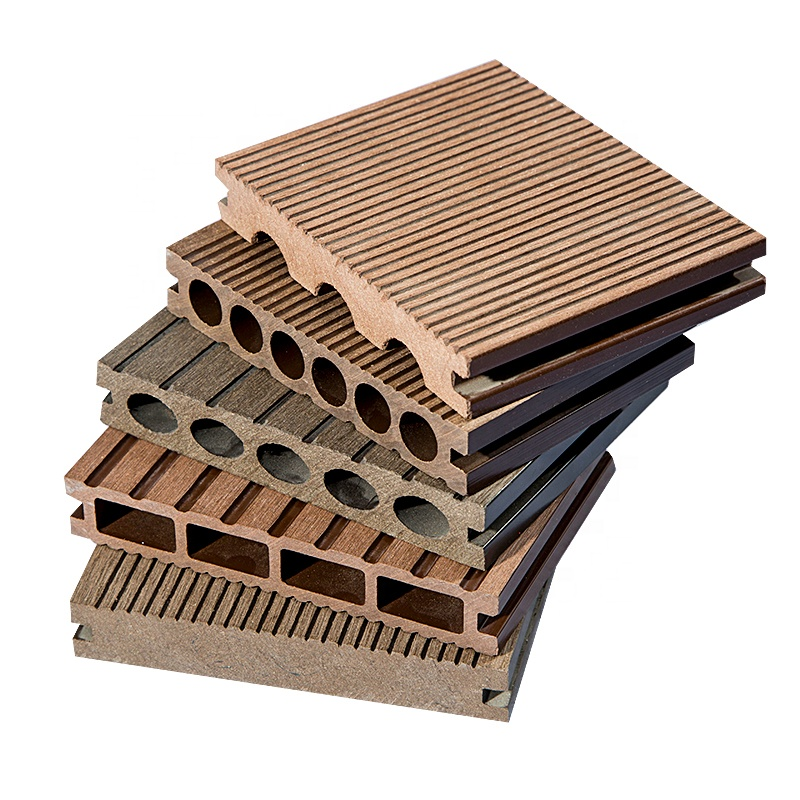 2.Will not Divide and Decay.
Traditional wood is likely to become moldy and rot after absorbing water. There may be security risks in use. The WPC wood plastic flooring prevents rot and warping due to dampness.
3.Reduce Maintenance.
The WPCwood plastic flooring is easy to clean and maintain. One of the advantages of composite decks is that they are easy to maintain and maintain. For many busy homeowners, it's always bright as new and easy to clean. The surface of the Chinese WPC wood plastic flooring is well painted. Good wear resistance, excessive maintenance energy. It is said that good wood plastic composite decks on the market can maintain the shine of fresh paint for up to three years without waxing. This is in sharp contrast to the maintenance of solid wood flooring.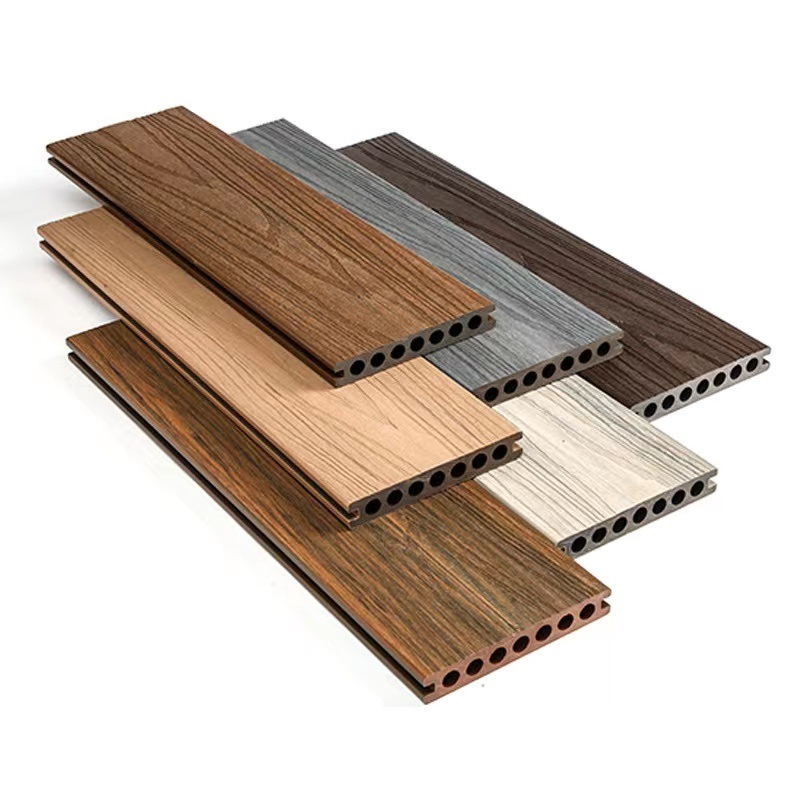 4.A Variety of Colors.
We offer 8 regular colors and can also provide you with custom colors to meet your design requirements.
5.Environment-Friendly Materials.
Made from recycled plastic pellets and wood fibres, the WPC wood plastic flooring is ideal for environmentally friendly materials.
6.Easy Installation.
WPC wood plastic flooring installation requires only hidden fasteners and screws, and can be installed by one person. Because the installation requirements are simple, the hidden trouble caused by installation is greatly reduced