Daily maintenance of wood plastic floor:
1. Contamination caused by solvents such as molds, molds, juices, etc.; use cleaning agents containing detergents and sodium hypochlorite;
2. Rust and grime: Use a cleaning agent containing phosphoric acid; you can buy it in the daily necessities store;
3. Regularly use the debris in the gap of tool profiles to ensure smooth drainage;
4. Oil stains: use a cleaning agent containing a degreaser to clean it;
5. Compared with wood, plastic-wood profiles have a larger proportion and less toughness than wood, so be careful when using them;
6. When storing on the construction site, it should be placed on a flat ground;
7. When stacking profiles, they should be placed from both ends of the joists, the center distance of two adjacent joists should be no more than 60 cm, and the joists should be arranged vertically with the profiles;
8. When the plastic wood materials are stacked outdoors, they should be stacked flat to prevent deformation due to sun exposure;
9. Since the friction coefficient of plastic wood is not as high as that of hardwood floors, it is impossible to consign on the plastic wood during handling, so as not to damage the floor surface;
Although the service life of the wood-plastic floor is longer than that of other floors, we should also pay attention to the maintenance of the wood-plastic floor. Good maintenance is also very helpful for extending the service life of the wood-plastic floor.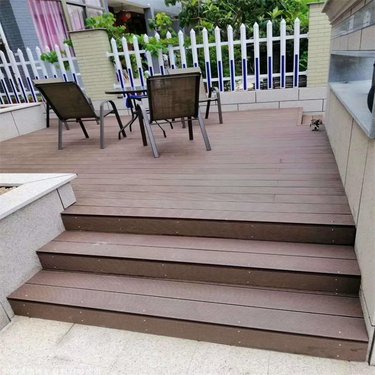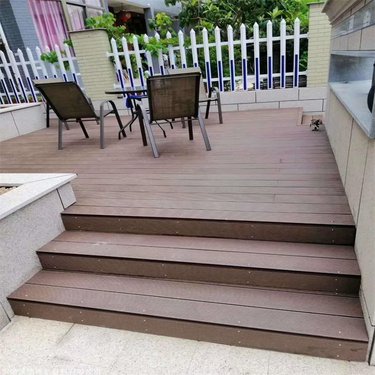 How do I find a reliable WPC decking manufacturing distributor?
If you are looking for high quality wpc decking products then you need to find a professional wpc decking production supplier to provide you with the best products available today.
With 10 years of experience in manufacturing WPC decking in China, cze can offer you some of the most comprehensive range of quality decking and board products available. We offer fast delivery times and keep thousands of items in stock so that we can get them to our customers quickly.
The popularity of WPC flooring is growing and with excellent ranges such as CZE, the benefits of composites are becoming more and more common.
Contact us today on 86-19853927722 or email info@czeflooring.com or you can come and visit us in China.