WPC wood plastic flooring by wood fibers and polymer nanomaterials mixed hot pressed, from beginning to end without glue manufacturing completely say goodbye to formaldehyde trouble; and, in today's scarce forest resources, WPC wood plastic flooring from a certain degree of protection of forest resources, but also from the source of infiltration of environmental protection concept, to create a green home.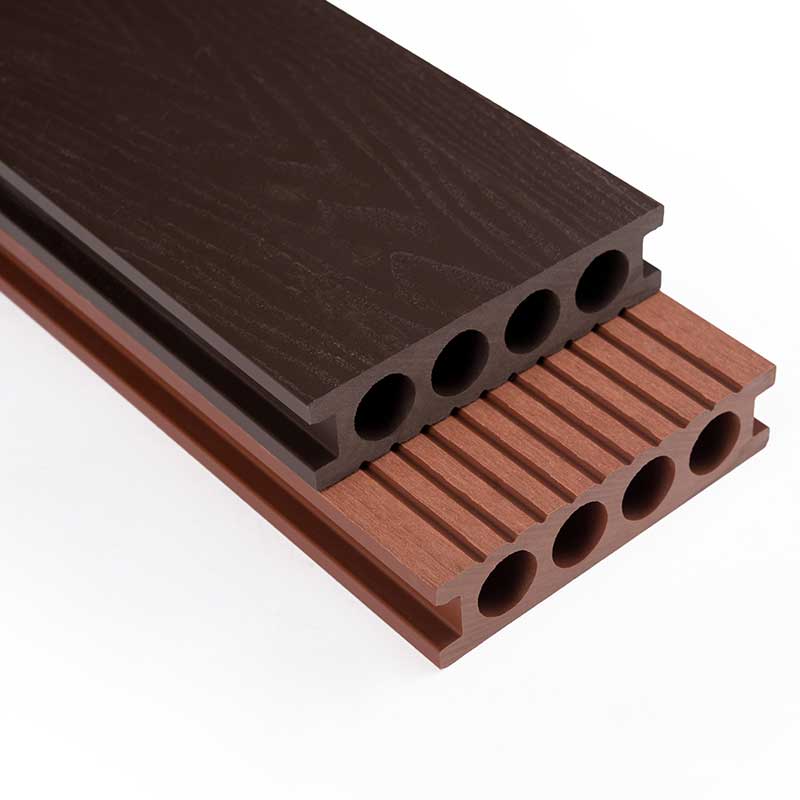 (1) Waterproof and moisture-proof. Fundamentally solves the problem that wood products are prone to decay and swelling and deformation after absorbing moisture in a humid and watery environment, and can be used in environments where traditional wood products cannot be used.
(2) Insect and termite resistant, effectively preventing pest nuisance and extending service life.
(3) Brightly coloured, with a wide range of colours available. Not only does it have a natural wood feel and wood grain, but you can also customise the colour to suit your personality
(4) Highly malleable and very easy to personalise, fully reflecting individual style
(5) Highly environmentally friendly, pollution-free, non-polluting and recyclable The products do not contain benzene and the formaldehyde content is 0.2, which is lower than the EO standard. This is the European standard for environmental protection. It can be recycled, which greatly saves the use of wood. It is in line with the national policy of sustainable development and benefits society.
(6) High fire resistance. It can be effectively flame retardant, with a fire rating of B1. It is self-extinguishing in case of fire and does not produce any toxic gas.
(7) Good cutability, can be ordered, planed, sawed and drilled, and the surface can be painted.
(8) Simple installation, easy construction, no need for complicated construction procedures, saving installation time and cost.
(9) No cracking, no swelling, no deformation, no need for maintenance, easy to clean, save the cost of later maintenance.
(10) Good sound absorption and energy saving effect, making indoor energy saving up to 30% or more.