1.Co-production process of wood-plastic products
WPC decking it can be divided into ordinary generation wood plastic, first generation embossed wood plastic and second generation co-extrusion wood plastic.
The production process of the first-generation WPC is to extrude it through a mold at high temperature after granulating plastic, wood plastic and other additives.
The first generation of embossed WPC, also known as 3D patterned WPC, is based on the original extrusion, using an embossing roller to add three-dimensional patterns during the extrusion molding process to enhance the wear resistance and aesthetics of the plastic wood.
The second-generation co-extrusion wood-plastic is a co-extrusion layer that is uniformly and firmly coated on the surface of the plastic-wood during the plastic-wood extrusion process. The second-generation co-extruded wood-plastic is better than the first-generation wood-plastic in water resistance and anti-aging performance.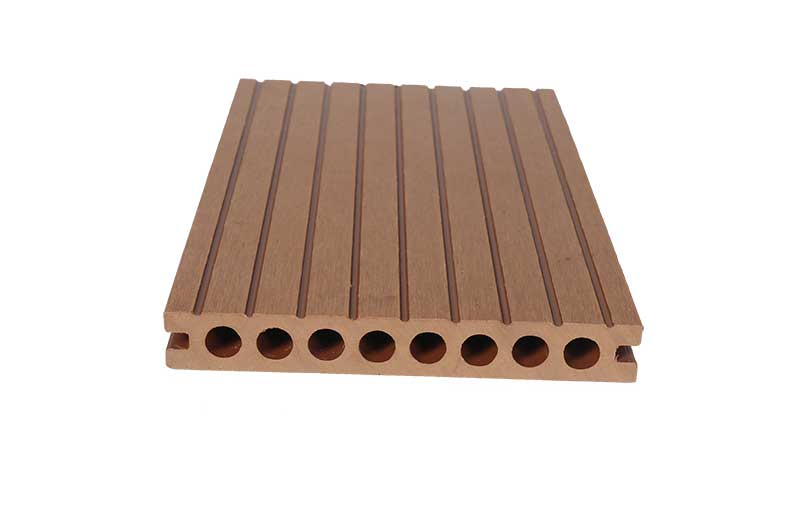 2.Wood-plastic products according to product shape
It can be divided into wood plastic panels and wood plastic profiles
Wood plastic panel
1) Square hole floor: Square hole decking not only has the advantages of wood plastic, but also has a higher cost performance.
2) Round hole floor: The design of the round hole floor adopts the traditional Chinese arched structure principle and has excellent performance.
3) Solid floor: Solid floor is obviously better than perforated floor in flexural strength and service life.
Wood plastic profiles
1) Wood-plastic column: The column is generally hollow, and the installation needs to be fixed with an inner set of square steel.
2) WPC Fangtong: Fangtong is mostly used for hollow decoration.
3) Wood plastic handrails: The handrails are mostly hollow supports.
4) Wood-plastic chair bars: The chair bars are mostly solid and have a load-bearing support function.
5) Wood-plastic decorative strips: mostly customized for special shapes.
Application of wood plastic products
According to the application classification, it can be divided into WPC decking, WPC guardrail, WPC seat, WPC gallery, WPC gazebo, WPC landscape
1) Wood-plastic floors: mostly used in park trails, landscape plank roads, hydrophilic platforms, swimming pool floors, roofs and small courtyard balconies.
2) Wood-plastic guardrails: mostly used in landscape plank roads and river guardrails. garden fence
3) Wood plastic seats: mostly used in parks and outdoor leisure places.
4) Wood-plastic galleries: mostly used in outdoor leisure places.
5) Wood-plastic gazebos: mostly used in outdoor leisure places.
6) Wood-plastic landscape: mostly used in outdoor leisure places.
Wood-plastic decks are now widely used in outdoor scenic spots, urban parks and gardens. They are favored by people because of their waterproof and moisture-proof, fire-resistant and flame-retardant, environmental protection and health, and no formaldehyde.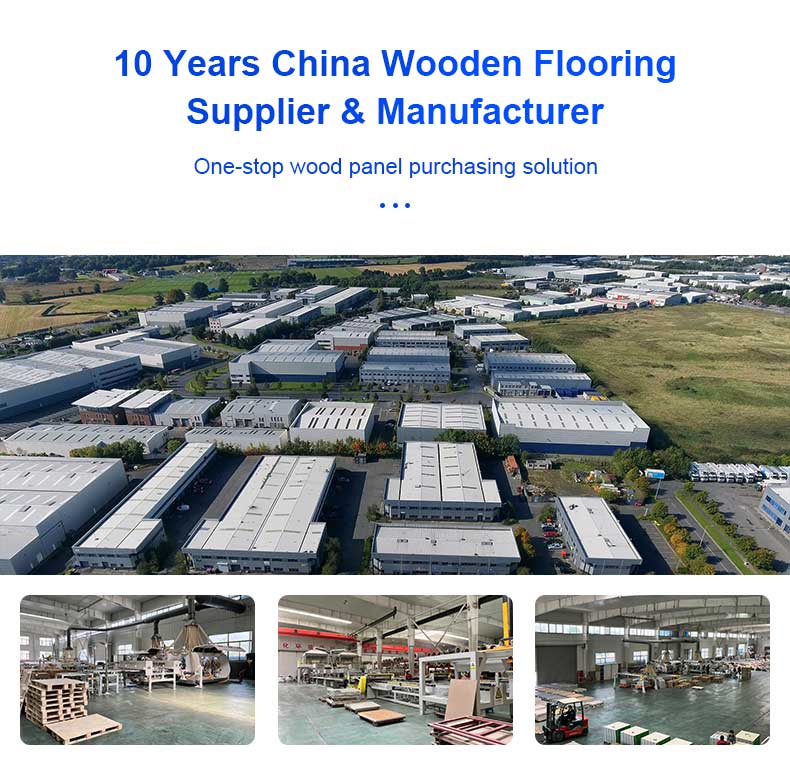 Chengze Chinese wpc decking manufacturer, has been focusing on board production for 10 years, providing you with one-stop indoor and outdoor decoration solutions.
Our team is always ready to advise or answer your questions. So please contact us today at 86-19853927722 or email info@czeflooring.com Or you can come to China for a study tour.