The locking technology of spc flooring is connected by means of inverted tenons around the floor in a mutually occluding way, thus assembling the flooring blocks into a whole structural form.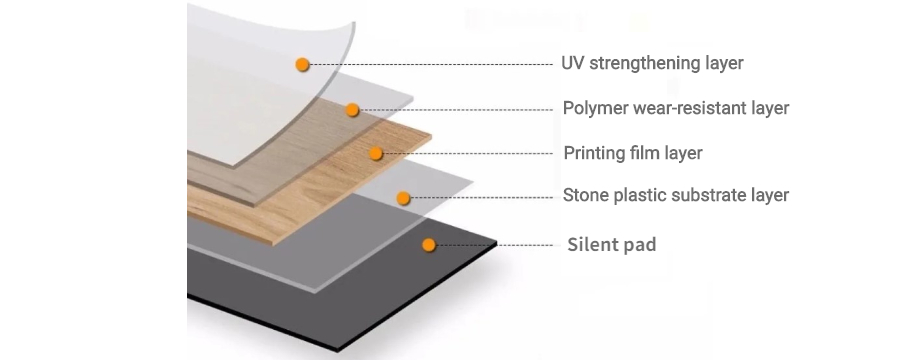 The locking technology enables "self-connection" without any external accessories and is a more advanced flooring structure in the industry.
The locking floor can be laid directly on the floor heating to ensure the thermal conductivity of the floor; at the same time the locking ensures the stability of the floor.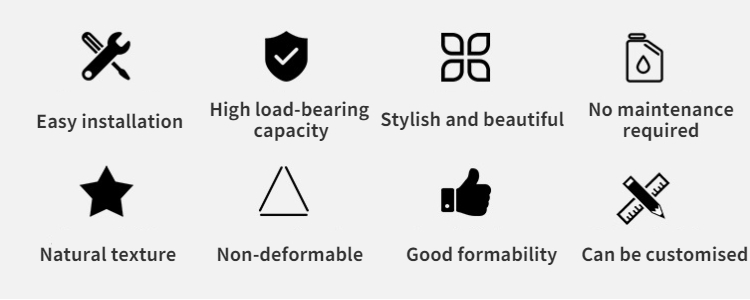 Features of China Commerical 4mm 3.5mm Waterproof Click Lock spc flooring.
(1) Eco-friendly.
(2) Fireproof, fire grade B1, second only to stone
(3) A variety of surface treatment (concave and convex pattern, hand gripping pattern, pair of patterns, mirror pattern)
(4) Wear-resistant, wear-resistant grade T
(5) Moisture-proof, no deformation in water, can be used in the kitchen, bathroom, basement, etc.
(6) Beautiful and diverse colours, seamless construction, easy and quick installation
(7) Anti-slip, more astringent in water, not easy to fall
(8) Sound-deadening, comfortable walking feet, elastic, fall is not easy to be injured
(9) Daily maintenance does not require waxing treatment, can be wiped with a towel or wet mop