The current market above the new wpc flooring, a new floor, made of polymer materials, environmental protection does not contain heavy metals, and does not contain formaldehyde, closer to solid wood flooring.
WPC that is wood plastic deck is a new environmentally friendly wood plastic composite products, in the production of medium and high density fiberboard process generated by the lignin, add recycled plastic after granulation equipment made of wood plastic composite materials, and then extrusion production group made of wood plastic flooring.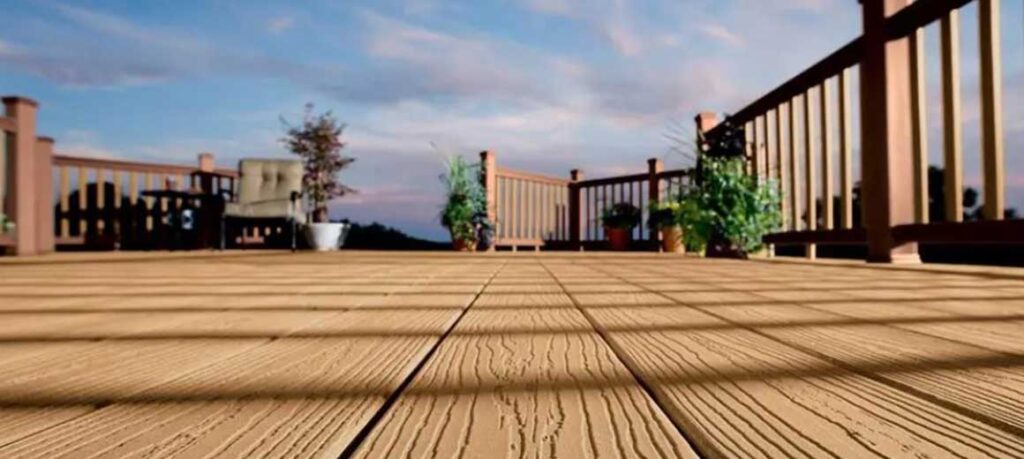 Wood plastic composite panels are a kind of high-tech green materials made mainly from wood (lignocellulose, plant cellulose) as the basic material and thermoplastic polymer materials (plastic) and processing aids, etc., mixed evenly and then extruded by the mould equipment heating and forming, both wood and plastic performance and characteristics, can replace wood and plastic new environmental protection high-tech materials, its English WoodPlasticComposites is abbreviated as WPC.
Wood plastic decking types and specifications
Hollow composite decking, 146*25mm solid composite decking
How to choose wpc decking from wood plastic decking manufacturers/factories and suppliers
(1) Look at the appearance: flat surface, no pollution scratches, no obvious colour spots, clear patterns and no damage.
(2) Look at the splicing: randomly select 2 boards, put together without height difference, no obvious gaps in the middle.
(3) peel resistance: fracture the floor, pull hard, the surface decoration layer and the substrate is not easily separated from each other.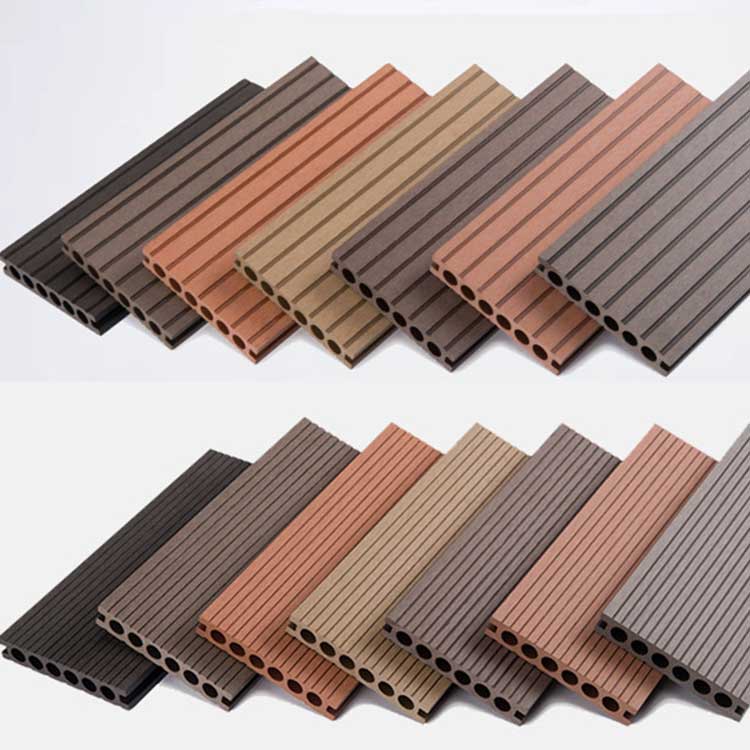 Characteristics of outdoor wood-plastic composite decking
Outdoor solid wood flooring anti-slip
Skin-friendly outdoor wood plastic composite decking Wood textured flooring cheap man-made hardwood timber
Outdoor waterproof wood-plastic composite round hollow core panels
3D deep in-line embossed wood grain outdoor weather resistant composite
Strong UV resistant outdoor crack resistant hollow
WPC flooring available in various forms of composite decking
UV Resistant Waterproof WPC Decking Non-Slip Outdoor Composite Decking
Hot selling outdoor flooring wood grain waterproof plastic composite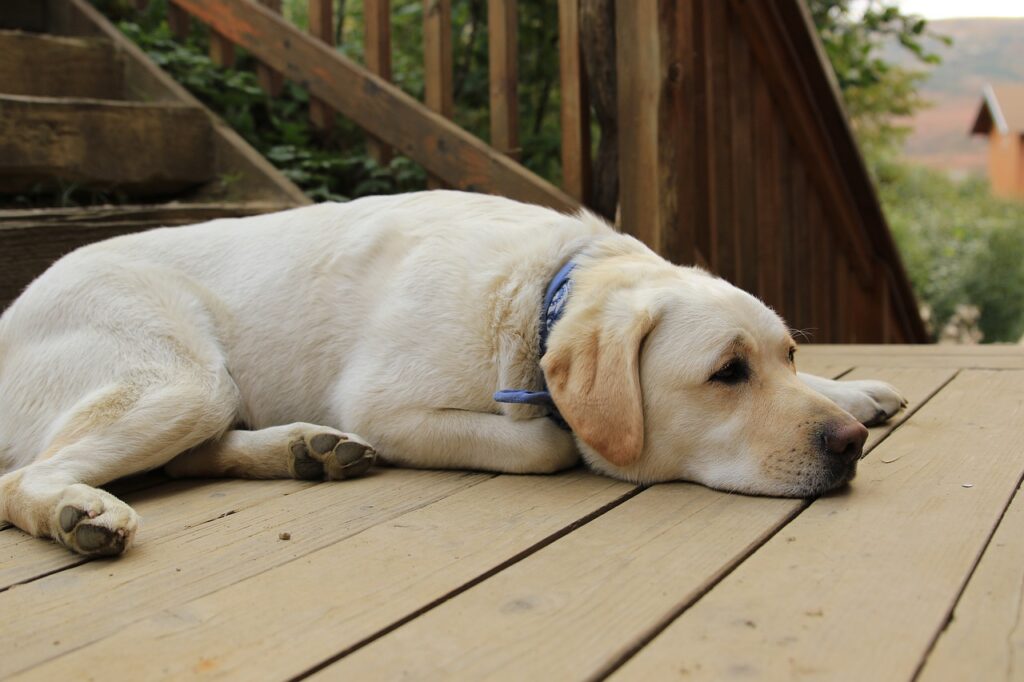 The best wood plastic decking you can find in China
1.Look at the surface. For the wood plastic flooring to be purchased, we can judge its quality by looking at the surface. Generally speaking, high-quality products, whether the surface or side is quite smooth, and glossy and oily, can see the wood powder particles are relatively small and uniform size, also does not have a small crack, and then look closely at the cut part, will find the texture is quite solid.
2.look at the packaging. Quality wood plastic flooring, packaging will not be poor, the packaging has a variety of elements, including registered trademarks, manufacturers, business units, models, quantities and addresses, telephone, etc., of course, there are instructions for use and implementation standards, and the name and number are in line with the relevant national standards.
3.look at the price. Generally speaking, the price of wood plastic flooring is higher than other ordinary flooring. If we find that its price is significantly lower than ordinary flooring when we buy, then we should be careful and understand clearly before buying. Of course, the price of different brands of wood plastic flooring is different, the price is calculated in terms of wood plastic flooring per piece, the price is usually between 200 and 300 yuan for a square meter.
4.look at the quality. Chengze plastic wood flooring manufacturers suggest that if you can not judge the quality of wood plastic flooring from the appearance of good and bad, you can choose in the industry among the strength of the larger plastic wood deck factory, not only quality assurance, and manufacturers will provide other services, including door-to-door installation, other after-sales service, etc., trustworthy.