Outdoor wood plastic composite boards (wood plastic composite, wpc composite decking) use the main raw material is the coarse fiber flooring material, because the strength is higher than the composite flooring some, the elasticity is relatively stronger some. In this way, wpc decking boards in home decoration, especially outdoor places are quality assurance.
 WPC decking boards have the double advantage of wood plastic in performance. The appearance and wood texture is realistic and natural, and the material is stable. It is not easy to break, deformation and warping. WPC outdoor decking boards are anti-aging, anti-corrosion, insect and ant resistant, and have low water absorption rate. Rich in color and easy to work with, it is as easy to cut, plane, nail and drill as wood.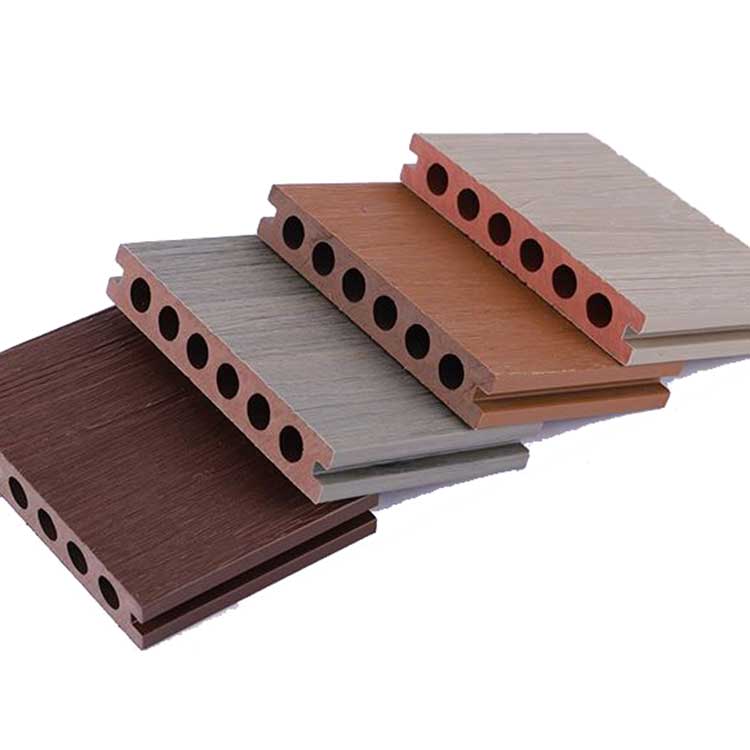 Advantages of composite wpc decking boards performance.
WPC decking boards are polymer materials, high plasticity, and strong stability after molding
Raw materials are natural materials, green, no formaldehyde. High-tech production, both the characteristics of different flooring, is a new type of intelligent flooring, in any place is very recommended to use the beautification of decorative materials.
In the outdoor park WPC decking boards has better hardness and elasticity, can effectively prevent the impact of objects, crowd flow friction and collision, to meet the needs of the floor on this aspect.
The whole floor design, the installation process is simple, reducing the trouble of multi-board splicing, the overall installation, the effect is better so that the park beautification quality is higher.
Natural and environmentally friendly, higher characteristics, waterproof, moisture-proof and insect-resistant effect, reducing the cost of materials for park maintenance, but also have the role of energy-saving materials.